Surf Trip to the Mentawais - How to prepare your trip
At the beginning of November, Marc and I (Raphaël) went on a Surf Trip to Indonesia, more precisely to the Mentawais, justifying that we had to "check the efficiency of the products and test the new ones". What a devotion ;)
Like every good thing in life, the Mentawais have to be earned and require a long journey to reach their destination. To get to the Driftwood Surf Camp we had chosen, on the island of Nyang Nyang, 150 km from Sumatra, we had to count 3 planes, 1 ferry and 1 speed boat ride, that is to say almost 2 days of door to door travel. All this while crossing our fingers that our boards follow us, if possible in good condition!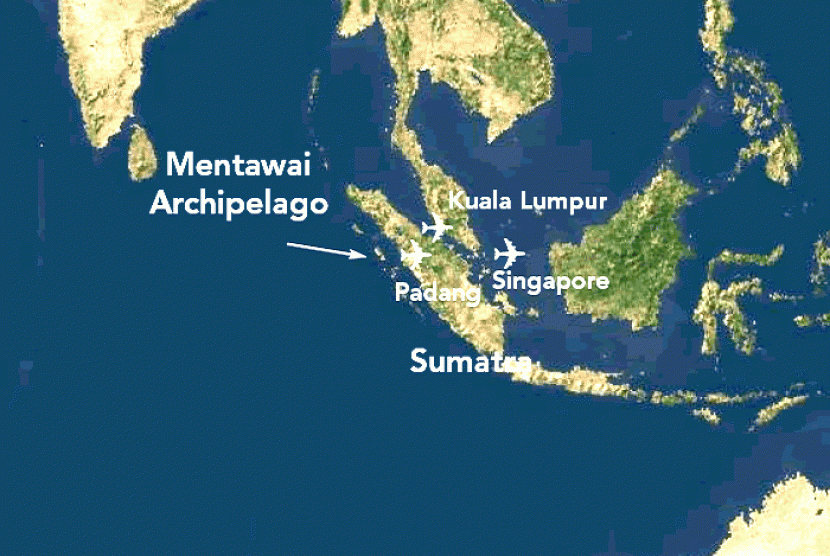 This trip, a must for all passionate surfers, is an invitation to forget the comfort of the city to (re)discover a feeling of "end of the world", the wild nature is sublime.
Beyond our 6 to 8 hours of daily surfing, it is also a spiritual journey, of open-mindedness and discovery of the essential that we found on the Mentawais archipelago... with only one desire, to return as soon as possible.
Mostly known to the surfing community, the Mentawais archipelago is composed of 4 islands, Siberut, Sipura, Pagai Utara and Pagai Selatan, part of a grouping of 70 islands located 150 KM west of Sumatra in Indo. The fantastic thing about the Mentawais is the consistency of the swell and the guarantee of surfing world class quality waves. With a season more favorable to big swells, from April to October, the waves of the "shoulder season" from January to December are also more accessible and guarantee a super fun surfing. As you can see, tubes, long walls, the power of the waves at the edge of the reef offer a unique diversity of spots and are often synonymous with perfection.
In this postcard landscape, water at 29 C°, perfect waves, surfing in boardshort or bikini, deserted spots, local population with a unique culture, welcoming and generous, Nasi Goreng, bintang: Surf - Eat - Sleep - Repeat ... no this place is not a dream, but it is better to be well prepared and equipped to make the most of his trip.
Here are SeventyOne Percent's must-have creams and formulas that we recommend to effectively protect your skin from the powerful sun, but also to take care of yourself in these extreme conditions while minimizing your environmental impact.
SeventyOne Percent's environmentally friendly sun protection essentials: 
ECO SUN SHIELD SPORT : It's the MUST HAVE for your Surf Trip ! 
100% mineral - very high protection SPF50+, it's the ultimate protection! Here, no unnecessary aesthetic considerations, the specific white mask with mineral filters that our sport formula leaves also allows you to have a reassuring and indispensable visual indicator of protection. For the face, lips, arms, legs: The concentrated formula is our best seller for all adventurers and outdoor sportsmen.
Even with the slightly overcast sky, the sun is shining very, very hard!
Sun Stick SPF50+: The waterless formula of very high protection sunscreen for the face, lips and sensitive areas of the face.
Ultra-resistant to water, its practical and portable format makes it a French sun protection product of reference thanks to its formula without compromise between UVA UVB efficiency, water resistance, naturalness and respect for the ocean.
With its 4 colors, you can choose your style according to your desires.
The after surf creams to put in your travel kit:
SECOND SKIN : Reef cuts, burning nipples, chafing on the stomach and ribs, burned lips, spider or mosquito bites, irritations... our magic multi-purpose balm made of fermented papaya and beeswax will work miracles to repair your skin, relieve your boo-boos and bring you a little essential comfort to take on the waves again each morning.
Ultra moisturizing and rich in vitamin E (anti-oxidant) our all-in-one formula can even be worn as a night mask to calm the fire of prolonged sun exposure in salt water.
FEEL GOOD: Do we still need to introduce our 100% naturalaloe vera-based universal moisturizer? Its fragrance, texture and impeccable formula make it a best-seller that combines pleasure and efficiency for your body and face.
Your best ally to moisturize your skin all year long thanks to its melting and non-greasy texture.
Indispensable after a long day in the salt water under the sun.
The little extra: Its eco-friendly pack that reduces the use of plastic, 100% recyclable
Available in travel size 75 ML and family size 200 ML
And because paddling and surfing for hours on end will put your shoulders, arms and entire body to a severe test, what better than a muscle and joint recovery gel?
With full days of surfing, you will need rest and comfort, discover the Wipe Out, our cold effect gel (cryotherapy) with Arnica and menthol to relieve you before and/or after the effort.
HAVE A GOOD TRIP! HAVE FUN !
Some spots: Hollow Trees, Maccaronis, Rifles, Telescopes, Green brush, Thunders, Playground, Pitstops, 4 Bobs, A Frames, Burger World, Nipussi, Boat trip, Good Times.